Thermal Biology Hot Science! Workshop July 9-11, 2006
The Thermal Biology Institute sponsored an intensive 3-day workshop for area middle school teachers July 9-11th. Dr. Dick Castenholtz, microbiologist from the University of Oregon, was the featured Yellowstone researcher. Castenholtz put his 30 years of Yellowstone to the test, providing a field overview of Yellowstone microbial communities in alkaline areas for teachers. Day one began with classroom lecture outlining Yellowstone microbial communities; the afternoon was spent in laboratory investigations with the microscope.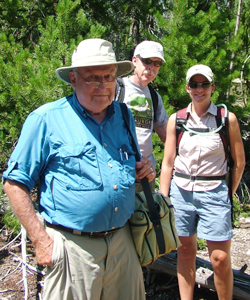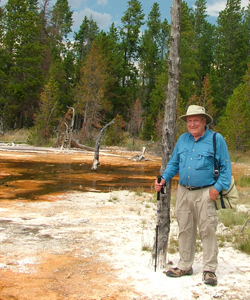 Day two and three were spent in Yellowstone investigating alkaline environments.
The unique calcium carbonate springs at Mammoth were the first stop. A common bacterial group Aquificales, and striking purple sulfur bacteria were investigated, as was endolithic cyanobacteria found in the older travertine terraces.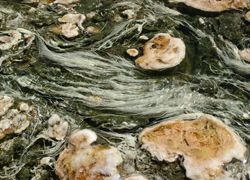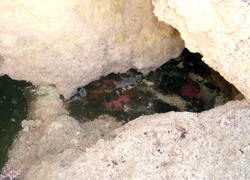 The afternoon brought the group to the Chocolate Pots area, where they investigated iron oxides and the nitrogen-fixing ability of Oscillatoria. Teachers and TBI staff enjoyed a hike out to the Imperial Geyser area and an up-close investigation of the NSF-Red Layer Microbial Observatory. Before leaving the Park, the group observed the microbial streamer communities along White Creek.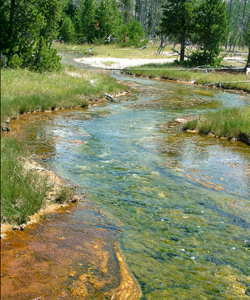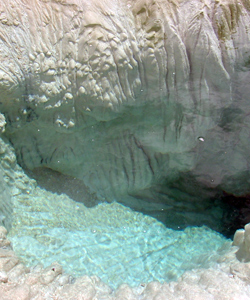 Information learned in the Park will be used in 7th grade cell biology lessons across the Gallatin Valley and to improve the TBI Hot Science! curriculum, which is currently under development!