ParKids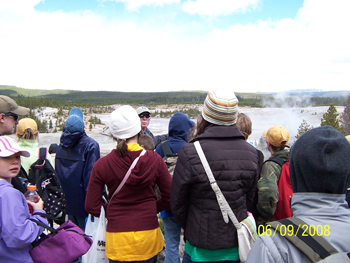 TBI scientist Dr. Tim McDermott participated in the NPS ParKids Program in Yellowstone National Park. ParKids engages kids from gateway communities outside of Yellowstone in a 4-day science camps on a variety of Yellowstone topics.
Dr. McDermott talked about the interesting microbial life that lives in Yellowstone hot springs and demonstrated how he collects samples in the field. A favorite scientist of the ParKids program, this was McDermott's sixth year working with ParKids.
Dr. Tim McDermott shares hands-on science with the ParKids program in Yellowstone National Park.