TBI and Yellowstone National Park
June 19th and 27th 2007 TBI partnered with YNP and continued support for ParKids, a day camp program that rotates through Yellowstone gateway communities. This year faculty members Mark Young and Tim McDermott participated with schools in West Yellowstone and Paradise Valley. In its 4th year, this popular program shares hands-on science with local community kids.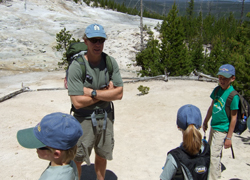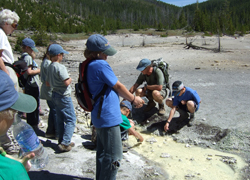 Dr. Mark Young shares his knowledge about acidic thermal environments on the Monument Geyser Basin Trail
July 12th 2007 Arts in the Parks! TBI Outreach staff members brought the colorful microbial life in Yellowstone's thermal features to the general public through the art of batik at Old Faithful.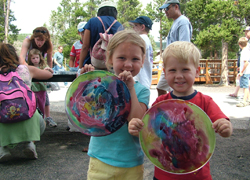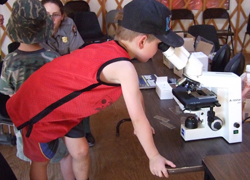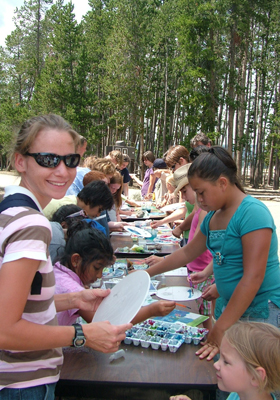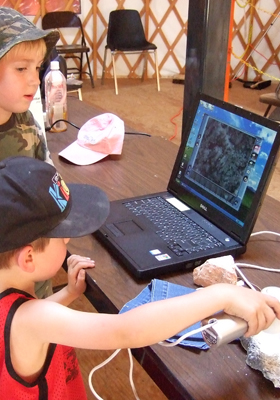 Yellowstone Park visitors, big and small, enjoyed viewing Yellowstone's smallest wildlife.