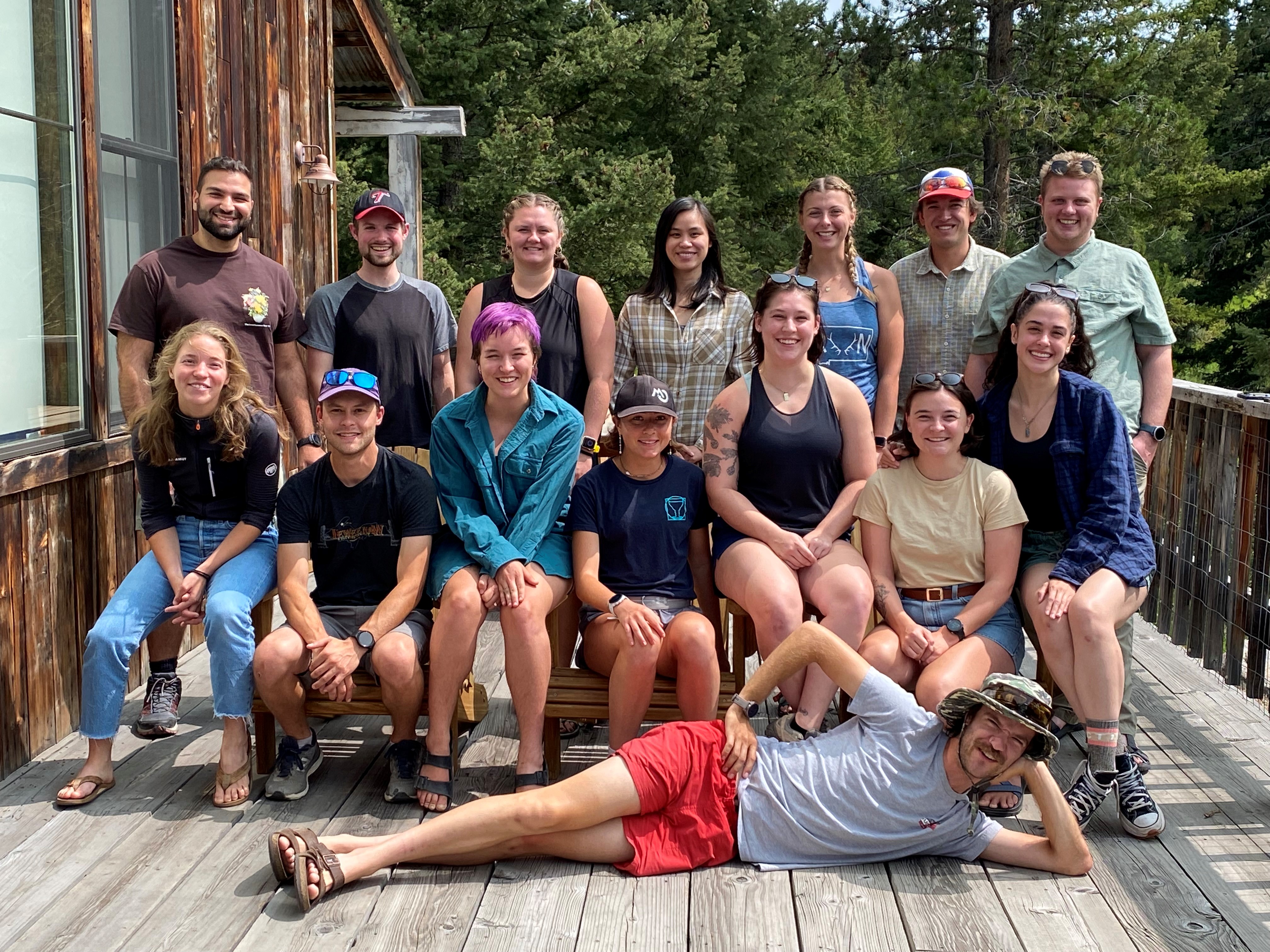 Overview
Extreme Biofilms is an NSF-funded science education program that trains diverse students to effectively engage and understand critical properties of extreme biofilm systems across multiple disciplines, generating new insights that can be used to control biofilms in engineered and natural systems.
Eligibility
While all students with appropriate interests and backgrounds are encouraged to participate in the Extreme Biofilms NRT program, there are restrictions on eligibility for receiving a graduate stipend through a Fellowship. Funded recipients must be American citizens or legal permanent residents. Please note that those with an F-1 visa status are not eligible for fellowship funding in this program. Incoming doctoral students and those in their first year of PhD training at MSU are eligible to apply for NRT stipend support.

Those not eligible for fellowships are nonetheless encouraged to participant in our program offerings, to avail themselves of the program's benefits including interdisciplinary training, travel funding, opportunities in professional development, and outreach. Applications are reviewed and offers are made in Spring semesters.
Before Applying
Applicants should have sufficient background and interest in engineering, microbiology, computing, biochemistry, or environmental sciences to successfully participate in the program requirements. 


Applicants should discuss the home department requirements to gauge the impact of the Extreme Biofilms program requirements on time and resources.  Students accepted as Fellows must identify and secure the agreement of a faculty mentor to act as their primary advisor. The responsibilities for students receiving fellowship support are as follows:
Take two required core courses
Participate in professional development workshops
Participate in monthly NRT student meetings
Take part in an internship opportunity
Provide an annual progress report and status update on progress towards degree
Attend the NRT annual retreat
Plan and organize a conference session at the Montana Biofilms Meeting
Participate in K-12 informal engagement and outreach programs
Participate in program evaluations


In most cases, Extreme Biofilms stipends in the amount of $34,000 are available for 2 years of a PhD program. Funding in additional years is dependent on availability from other faculty or departmental resources outside the Extreme Biofilms NRT program. Participants should discuss this with their faculty mentor and have a clear plan for support throughout their graduate experience.


Application Requirements
Statement of Purpose:
The 1-page statement of purpose should detail your educational and career goals and how the Extreme Biofilms NRT program will fit into your education/career objectives.
Research Interests and Relevant Experience:
Provide a 1-2 page statement of your research interests describing your academic and research background, including your STEM experience, especially your approach to working in teams. As well, our lives have all been enhanced by exposure to diverse people, places, and experiences. Please describe your communication and collaboration style with people who are different from you.
CV or Resume:
Please upload a CV or Resume detailing your academic, professional, leadership and volunteer endeavors.
Unofficial Transcripts:
Please upload your transcripts as a PDF document. Unofficial transcripts are acceptable.
Letters of Recommendation:
1 letter of recommendation specific to the Extreme Biofilms NRT program is required.
Instructions to Apply:
You can access the application using the Extreme Biofilm National Research Traineeship Form.
Once you complete the Extreme Biofilm NRT Form, please be sure to upload the required documents (statement of purpose, research statement, cv/resume, and unoffical transcript) to our portal.
Please arrange to have your recommender upload their letter to our portal using the following format for the filename: Last Name.FirstName of Applicant_Last Name.First Name of Recommender (e.g. Smith.Pat_Williams.Aaron, where Pat Smith is the name of the student and Aaron Williams is the name of the recommender).

National Science Foundation Demographic Data:
To measure whether our NRT is reaching and benefiting everyone, regardless of demographic category, the National Science Foundation (NSF) requests that we collect demographic information. Doing so allows us to identify gaps in our advertising.
Our rolling admissions process is entirely free. We begin reviewing applications on January 5th, 2024 and continue until we fill our positions.