Project Exploration, August 13th, 2008
The TBI outreach office coordinated a Yellowstone field day for 13 girls from a variety of high schools in Chicago Illinois through the organization Project Exploration. This is the second year that TBI personnel joined the group in the field. TBI post doctoral student Dana Skorupa talked to the girls about her research and answered questions about different careers for women in science. Dr. Todd Feeley of the Earth Science Department at MSU also joined the group and talked about the geologic formation of Yellowstone and how it relates to the thermal areas.

Project Exploration inspires minority youth and girls with the wonders of science and discovery. Project Exploration was founded in 1999 to make science accessible. Their programs target Chicago Public School students who have been low and middle achievers, but who are also curious, open-minded, and passionate. Project Exploration sets students on a path to future careers in science.
http://www.projectexploration.org/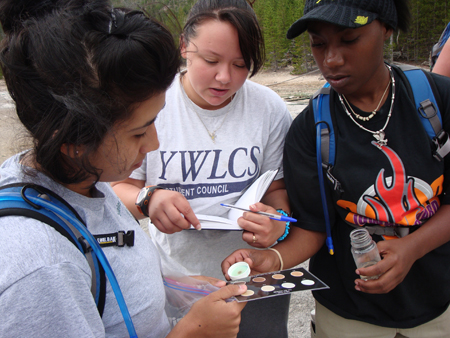 Project Exploration participants measure hydrogen sulfide and record their data in Yellowstone National Park.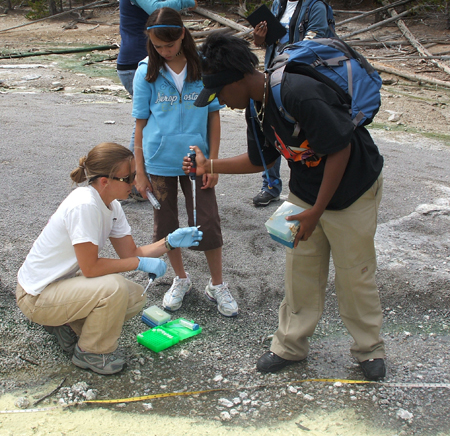 Post doctoral student Dana Skorupa shows the girls how she collects samples in the field.