Voyages Through Time, August 2008
TBI outreach staff Monica Brelsford and Susan Kelly attended a week-long training to learn how to use the Voyages Through Time curriculum and bring the information back to Montana Teachers, with teacher workshops planned for 2008.
Voyages Through Time is a standards-based high school curriculum comprised of six modules ranging from Cosmic Evolution to the Evolution of Life. And was developed by the Seti Institute and the California Academy of Sciences. For more information about this excellent curriculum and free sample lessons visit www.voyagesthroughtime.org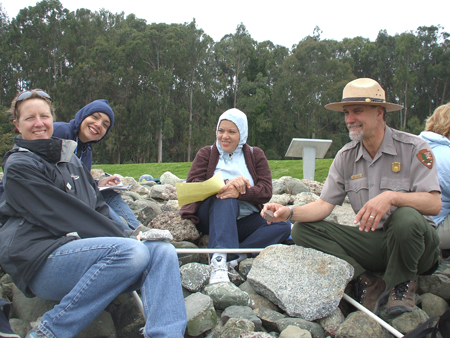 TBI Hot Science Coordinator Monica Brelsford enjoys an inquiry-based learning experience outdoors at Chrissy Field, Golden Gate National Recreation Area.