Hot Waters summer camp with MOSS
June 25th-29th Living in Hot Water!
Week-long summer camp with TBI and the Montana Outdoor Science School (MOSS).
TBI and MOSS are offering two week-long camps focused on Yellowstone thermal environments for kids. Our June camp targets 5th and 6th graders and features one day on the MSU campus and two days in Yellowstone. The July camp targets area 7th and 8th graders. Both camps filled quickly and were enjoyed by all! A special thanks to Anneke Metz, Tim McDermott, and TBI graduate students for participating and making our first partnership with the Montana Outdoor Science School such a success!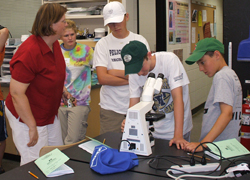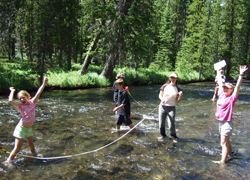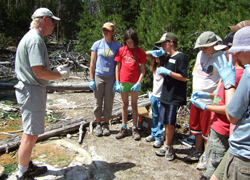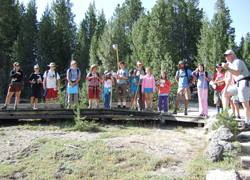 TBI faculty Anneke Metz shows Moss participants how to collect and analyze their own DNA; Participants tested temperature and Ph on the Firehole river and measured temperature increase through the thermal basins. TBI faculty TBI McDermott shares his perspective from the Norris Boardwalk.