SALE Park Tour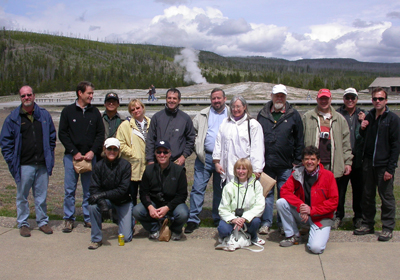 The TBI Outreach office had the unique opportunity to share thermal biology science with scientists who were attending the international SALE conference (Subglacial Antarctic Lake Environments) held in Big Sky June 6,7,8th.
Although their research focuses on the subglacial lake under Lake Vostok in Antarctica, these scientists, hosted by MSU professor Dr. John Priscu, enjoyed learning about an extreme environment of a warmer variety.
SALE scientists enjoy Yellowstone during an International Conference held at Big Sky.